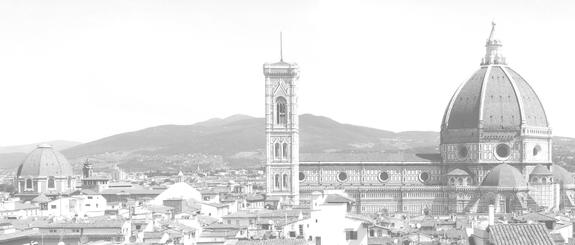 Seaside Death
Temptation in Florence #5
The Mantonis are going on vacation! Carlina & Stefano are looking forward to relaxing in Italy's Forte dei Marmi, the elegant seaside resort on the Ligurian Sea, but the holidays have hardly begun when their hotel manager is shot.
Reviews

5 stars
More Fun with the Mantonis
I've read all of the Temptation in Florence books and enjoyed them all. This time Carolina Mantoni invites her policeman boyfriend Stefano along on a family vacation – a brave move on her part – and, even braver, Stefano accepts. The family has hardly settled in when the obnoxious hotel manager is murdered. When Carlina's young cousin is accused of the crime, the family expects Stefano to prove him innocent, but the evidence against him is strong, so strong in fact that even Carolina has to wonder exactly what her cousin is up to. The characters are unique and impossible not to fall in love with; the setting is equally irresistible, and the story moves along at a fast pace. In short, this is the perfect book to read when you're fed up with the real world. It's good, light-hearted fun.
Sandy Cody

5 stars
Great series!
A perfect combination of murder, mystery, love, a slightly crazy family, all mixed into the magic of Florence! Loved this series, especially the charming police detective and the resourceful lingerie shop owner.
Nan Benincasa

5 stars
Beate Boeker creates a funny story set in Italy
If you've ever traveled with your extended family on vacation, you will appreciate the heroine's dilemma as she hopes to have some time alone with her boyfriend, a Florentine policeman. Beate Boeker creates a funny story set in Italy filled with an abundance of twists and turns. Seaside Death is a satisfying sweet read for the lover if romance and mystery.
Sarah Richmond
Blurb

The Mantonis are going on vacation! Carlina & Stefano are looking forward to relaxing in Italy's Forte dei Marmi, the elegant seaside resort on the Ligurian Sea, but the holidays have hardly begun when their hotel manager is shot.
For once, Florentine policeman Stefano Garini isn't responsible for investigating the crime, but when the local police become convinced that Carlina's young cousin, Ernesto, is the killer, the Mantoni family is up in arms: Stefano has to clear Ernesto, and presto, please! Only Ernesto doesn't help at all, and things come to a climax when one of the Mantonis disappears without a trace . . .
Murder, mayhem, and Mantonis, mixed with some great summer feelings, turn this cozy mystery into stellar entertainment.

Seaside Death is the fifth in the series Temptation in Florence.
Excerpt

"Stop! Stop!" Aunt Violetta's booming voice filled the little bus with such sudden urgency that every member of the Mantoni family froze.

Lucio stomped onto the brake and brought the nine-seater to a screeching stop. "What?" He twisted in his driver's seat and looked at the ninety-nine year old matriarch of the family next to him with a mix of concern and impatience. "What's up now?"

Aunt Violetta stared straight ahead out of the window, not meeting his gaze. "I forgot something." She spoke with the booming voice of a deaf person.

A collective sigh went up. This was the third time that the family was forced to delay the start of their annual summer vacation, only to collect something a Mantoni had forgotten.

For a second, it looked as if Lucio would throw a fit. He had a fierce temper that mostly showed when it came to protecting his very independent wife, Emma, but this time, he just shrugged and took the next possible turn to get back to Aunt Violetta's villa on the outskirts of Florence.

Emma, who sat directly behind her husband, leaned her attractive head against the headrest and pushed her sunglasses up, so they held back her long, brown hair. Then she rolled her eyes and sighed for emphasis but managed to refrain from comment.

Lucio was still speaking to Aunt Violetta, "Tell Omar what you need, so he can get it from the house."

Omar, Aunt Violetta's adopted son, sat right behind his mother. Now he bent forward, ready to receive his instructions, his dark-skinned face impassive as usual.

However, Aunt Violetta pressed her wrinkled lips together and didn't say anything at all.

Fabbiola, who sat between Omar and Emma, also bent forward, so Aunt Violetta on the front seat would understand her. On her lap, she held a large cushion covered with orange and yellow flowers. At the top of her voice, she shouted, "Is it really necessary to turn back, Aunt Violetta? Can't we buy it when we get to Forte dei Marmi?"

"No." Aunt Violetta shut her mouth with a snap.

In the last row of seats in the little bus, Carlina took Stefano's hand and gave him an apologetic smile. It was the first time that they were vacationing together. Well, it wasn't really a vacation, more a prolonged weekend. As ferragosto, the 15th of August, the biggest summer holiday in Italy, fell on a Friday that year, the family had decided to start their annual vacation on the Wednesday of that week. Every year they booked rooms in a little hotel with the creative name Albergo Giardino – Garden Hotel. The drive back to Florence only took one and a half hours, which was important for those members of the family who had to go back to work after the ferragosto holiday.

Carlina had only gone out with Stefano since the beginning of the year and would have preferred a vacation with just the two of them, but the demands of Stefano Garini's job as investigative inspector of the homicide department in Florence had put a stop to those plans.

The summer was a busy season for her as well, because of the many tourists visiting Florence and stopping at her luxury lingerie store Temptation. When she had asked him if he would be willing to join the family for a few days over ferragosto, and when he had agreed, she found to her surprise that she had mixed feelings. On the one hand, she enjoyed the family vacations with the antics of her less than normal family and would have been sad to miss one, but on the other hand, she still had the lingering fear that prolonged contact with her exuberant and eccentric family would some day send Stefano running for cover.

This was one of those moments, when she wished her family had more self-control. The bus was packed with most of the family members who shared apartments in the family house on Via delle Pinzochere in Florence, plus Aunt Violetta and her son Omar. Just four members from the family home hadn't joined them in the bus: Carlina's aunt Benedetta with Leopold Morin, the Frenchman who had become her partner, and Benedetta's two red-haired young adult children Annalisa and Ernesto. They were following in a separate car – the one that was to take the working members of the family back to Florence after the holiday weekend.

At the moment, the family members inside the bus reminded Carlina of a bunch of tightly sealed pressure cooking pots with the pressure increasing every minute. Not much longer, and one of them would erupt with steam coming out of his or her ears. Everyone was tired and cranky and stressed out from the last minute preparations. Her mother had brought enough food to keep them happy even if they made a detour via Africa, and the smell of salami slowly permeated the bus.
Carlina's great-uncle Teo, who now snoozed on the other side of Carlina, had exercised his prerogative of being an eighty-year-old male and had not even thought about taking a single change of clothes, which had resulted in frantic packing by Carlina and her good-looking cousin Emma at the very last minute. Emma made a few scathing remarks about their disorganized great-uncle, but Carlina remembered that Uncle Teo's wife had died less than a year ago, and that it was his first vacation without her, so she had hushed her cousin before Uncle Teo could hear her.

So everything was chaotic as usual, and Carlina couldn't wait to arrive at the hotel with its large pool and beautiful olive trees shading the flagstone walk to the house. She knew that as soon as every member of the family had settled in their accustomed rooms, they would calm down and the real vacation would start. But not yet. She sighed and pressed Stefano's hand. "I'm sorry," she whispered. "It'll be better once we arrive."

He smiled at her, a little ironic smile that made her heart flutter. It also told her two things: That he appreciated her worrying about his feelings . . . and that he didn't believe a word of it. Clearly, he had resigned himself to some days of unmitigated Mantoni craziness for the sake of her happiness.

Carlina bit her lower lip. She was determined to carve out some time for them on their own to make up for all the chaos that ensued whenever the Mantoni family appeared somewhere. At least they could walk down the beach during sunset. Now that was an image to keep in her mind.

At that moment, Lucio braked hard. They had reached Aunt Violetta's villa. Omar looked expectantly at his adopted mother. A traumatic experience in his early childhood in Egypt had turned him into a mute, and so he only communicated in experienced gestures. Now he tilted his shaved head and turned one hand with the palm up. The tattoos on his muscled arms made his skin look even darker. When Aunt Violetta had adopted him in Egypt, she had already been in her late sixties, but Aunt Violetta in her late sixties was more than a match for most thirty-year old women. Omar was in his thirties now, just like Carlina and Stefano, but his sinewy body towered over them, and it always amused Carlina that he looked so dangerous when in reality, he was a very gentle man.

Aunt Violetta now whispered something into his ear.

For an instant, he seemed taken aback, then he nodded and jumped out of the bus, maneuvering past Aunt Violetta's folded wheelchair, which she mainly used because it made her faster.

Carlina's mother Fabbiola pushed a strand of henna-colored hair from her face. "I can't imagine what you could have forgotten that's both secret and irreplaceable."

Aunt Violetta turned her head and gave her a deadly look. "And I can't imagine why we had to drive back to take a forgotten kilogram of salami with us."

Fabbiola colored in anger. "It would have turned bad if I had left it at home."

"Nonsense." Aunt Violetta never minced words. "Salami keeps for ages."

Omar returned with a small bag and handed it to Aunt Violetta with something that was almost a glare.

She gave him a satisfied nod and stuffed the bag behind her back. "Thank you, my dear."

Carlina frowned. It was clear that Omar was unhappy, and that in itself was unusual. Omar had an even temper, and he never minded carrying stuff for his adopted mother. "What's in that bag, Aunt Violetta?"

Aunt Violetta preferred to ignore the question.

Carlina lifted her voice. "Aunt Violetta? What's in that bag?"

Omar, now back in his seat, bit his lip and looked straight ahead.

"Nothing for curious girls." Aunt Violetta prodded Lucio's side with a fat finger. "What are we waiting for, Lucio? We're all anxious to get to the seaside, aren't we?"

Lucio reacted by racing the car down the hill at breakneck speed.

"Lucio!" Fabbiola clung to the door handle. "Slow down, will you? You're going to kill us all!"

"You should be grateful that Lucio is driving us all." Emma lifted her chin. "Is there anybody else who wants to return home to get something secret and vitally important or can we finally be on our way now?"

Carlina tuned out the familiar family bickering and concentrated on the things she was looking forward to. She wanted to sleep in and get ready for the day with Stefano completely at leisure, with time as a friend, not an enemy.

She was looking forward to sitting by the hotel pool and reading a good book without interruption. She had packed several novels written by her favorite authors.

She was looking forward to drinking a cup of coffee at the tiny Caffè Stretto right across from the hotel before going down to the beach to swim.

She was looking forward to watching the people at the beach milling around her and to seeing the bikinis and bathing suits that might inspire her with new designs for her next underwear collection. Her store Temptation was tiny, but it was her universe,
and doing some designs on the side for the lace company Bertosti presented a nice challenge from time to time.

Yes, life was good, and she was deeply grateful for all she had been given. Her heart swelling with happiness, she smiled at Stefano.

He gave her a puzzled look, then murmured into her ear. "Where does that one thousand watt smile come from?"

Carlina gave a little shrug. "It's just that I'm so happy. Everything is perfect."

He lifted an eyebrow. "Let's hope those aren't famous last words." Then he cocked his head toward Carlina's mother. "I see Fabbiola is back to carrying a cushion around. I thought she'd gotten over that?"

Carlina sighed. "I'd hoped so too, but apparently, she only dropped using the cushion during her intense knitting phase. She said that the knitting almost felt like a cushion and was socially more acceptable."

Stefano choked. "And now?"

"Now she's given up knitting because the hobby is too hot for summer, and she's decided to go back to the cushion."

"Which is cooler?" The faint trace of irony in his voice was unmistakable.

Carlina grinned. "No, but you can sit on it at the beach."

When they finally arrived at the hotel after fighting their way down the congested autostrada A11, Carlina gave a quick prayer of thanks. She couldn't wait to get a bit of distance from her increasingly irritated family, couldn't wait to slip into her bikini and jump into the ocean or stretch out on her bed with its cool, fresh linen. With a happy sigh, she looked at the familiar facade of the small hotel. It was a squat stone house, broader than it was high, though it had two upper levels, and it was painted in the colors so typical of Tuscany: Burnt orange with dark-green wooden shutters. One side of the house was covered with ivy up to the roof. The curlicued letters that proclaimed the name of the hotel, Albergo Giardino, were painted onto the facade in the same dark-green tone as the shutters, with a slim golden stripe on top, as if the sun had just set behind it. Leafy olive trees surrounded the hotel, their foliage like silvery-green clouds. On the terrace, four huge terracotta pots that reached up to her hips overflowed with blooming bougainvillea. Carlina breathed in the tranquil elegance and sheer beauty of the grounds. It was amazing how it brought back all the happy summers she had spent here. She still remembered the excited feeling she'd had when they'd found a family of lizards beneath one of the terracotta pots. Yes, those had been happy times.

Right below the hotel's logo was the broad double front door which stood open, welcoming them in. The family poured into the small lobby like a wave. Aunt Violetta entered first in her wheelchair, pushed by Omar. Carlina's mother Fabbiola followed with her niece Emma and Emma's husband Lucio, surrounded by innumerable suitcases. Next came Uncle Teo. Carlina had taken his arm to help him down from the small bus and was still holding it when she saw the employee who stood behind the reception desk. She gasped and involuntarily took a step back.

Stefano looked at her. "What's the matter?"

"I know that guy." She stared at the round face crowned by tight curls. "But when I saw him last, he wasn't working at a hotel."

"What was he doing?" His question was brief and to the point, so typical for him.

"He was a sales man who tried to browbeat and cheat me."

Stefano's eyebrows climbed, but before he could say anything, Aunt Violetta's booming voice filled the small reception area. "What do you mean, my hotel room is number twelve? You must be mistaken, young man! I'm always in room number four and always have been, ever since we first came to this hotel seventeen years ago. And that won't change this year, do you hear me? What happened to Signor Alberi? He always made sure that I got the room I needed."

The small eyes of the reception clerk narrowed. "He left." His very tone was an insult.

"Well, that's a great pity," Aunt Violetta said with acerbity, "but I'm sure we can still manage to solve this problem. You were probably not told that you had to reserve room number four for me."

The clerk looked at her without any expression whatsoever on his face. "I'm afraid it's not that easy."

"Oh, isn't it, young man?" Aunt Violetta's already considerable girth seemed to grow inside her chair. "We'll see about that. Where's the manager?"

A faint smile crossed the round face. "I am the manager."

"You?" Her voice was incredulous.

"Yes. So you have to accept it when I tell you that room number four is not free."

"I won't accept anything of the kind!" Aunt Violetta's round face turned purple. "We can always go to another hotel, you know!"

"It's ferragosto," the manager said with something that looked remarkably like a sneer. "Everything is fully booked. You will not find a free room anywhere, let alone eight."

"You don't seem to understand that the Mantoni family is a regular guest every summer and that we're used to being treated as such. I don't expect that it's easy to get a booking for eight rooms out of thirteen every summer." Aunt Violetta closed her mouth with a snap.

"During ferragosto, I am able to have this hotel fully booked without the slightest difficulty," the manager said, "with or without the Mantoni family."

The whole clan hissed in their breaths.